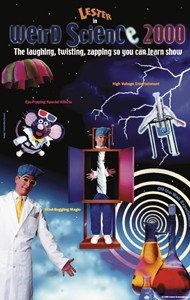 Ireland & Associates

This combination poster and sell sheet was used in an over-sized window envelope in a direct-mail piece.
This has created bookings across the country for two full years and has
lead to other significant exposure opportuntities.
Kraftworks just had a few photos to work with to create all the special effects utilized.
The art created worked well in getting the recipients to open and read the contents.
Kraftworks
Cleveland, Ohio
PH: 1-440-946-5005